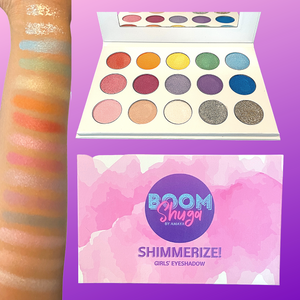 Most people think of makeup as something that adults use to improve their appearance. However, there are many benefits for kids who learn about makeup at an early age.
For starters, eyeshadow can help kids express their creativity. There are countless eyeshadow colors and styles to choose from, so kids can really let their imaginations run wild. Makeup is also a great way for kids to experiment with different looks and find out what they like best.
In addition, kids who learn about makeup early on tend to be more confident when they wear it as adults. Wearing makeup can be empowering. Learning how to apply makeup can give kids a sense of control over their own appearance.
So, don't be afraid to let your kids play with eyeshadow and other makeup products. Allow them to cultivate their own individuality and creativity with this art. It can even be great mother-daughter bonding time, as well! Just make sure to remind them that makeup is not what makes them beautiful, but who they are on the inside does. ;)
Boomshuga brand makeup is safe for children ages 7+.